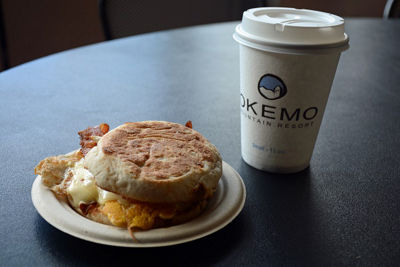 Base Lodge at Clock Tower
Grab & Go Comfort Food
Base68 Café is a quick service restaurant offering grab and go comfort food. Featured items include selection of burgers, soups and salads.
MENU
Base68 Café offers breakfast to get you going before you head out to the slopes, as well as a variety of lunch options when you need to refuel for the day.
Breakfast offerings from opening until 10am daily including breakfast burritos & sandwiches, cereal, muffin & yogurt
Lunch offerings available beginning at 11am daily including burgers, hot dogs, chicken fingers & French fries
Warm up with offerings like beef chili, the soup of the day or macaroni & cheese
Healthy choices including pre-made, pre-packaged salads, grain bowls, sandwiches and wraps
Fresh snack items including Sabra hummus cups, yogurt parfaits, fruit salad cups, & veggie cups
Quick snacks like cookies, brownies, rice krispy treats, pastries & other prepackaged items
Featuring Starbucks coffee, Swiss Miss hot chocolate, Teavana teas as well as a variety of bottled & fountain Pepsi products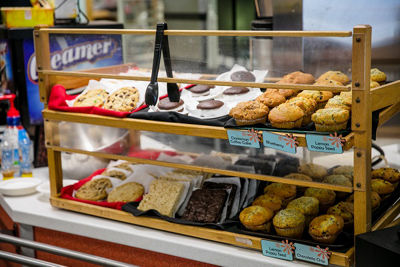 Hours & Location
Hours of Operation: Lunch Daily
Mid-Week: 8:00 a.m. - 4:00 p.m.
Weekends/Holidays: 7:00 a.m. - 4:00 p.m.

CLOSED IN SUMMER
Location: Inside the Clock Tower Base Lodge
SAVE 20% OFF ON-MOUNTAIN MEALS AT OKEMO
Taking a break just got so much sweeter. Pass holders can take 20% off a quick lunch, an afternoon pick-me-up or an après experience, all with stunning views to match. Just scan your pass and save when you visit the following locations at Okemo:
Year Round
Winter Only
Base 68 Café
Sugar House
The Roundhouse
Savings apply on orders up to $150 per day and discounts do not apply to alcohol.

Explore the App

, opens in a new window
Discover the best of Okemo's culinary delights with our food and beverage options. Find restaurants, quick serve, and more. Let your taste buds guide you to your next delicious destination.
Discover All Mountain Dining