Explore Ski & Snowboard School
Find the Right Experience
From your first to chair to your last run, make the most of every second at Okemo with a lesson. Our instructors will help you improve you technique, show you the best terrain and find you the best untracked runs throughout the day.
Plan Your Next Lesson
Discover The Mountain Like Never Before
Feel at home on the mountain this season by taking a lesson. Our pros will have you and your family in mid-season form in no time, giving you the confidence to take on new trails, challenge new terrain, and maximize your fun.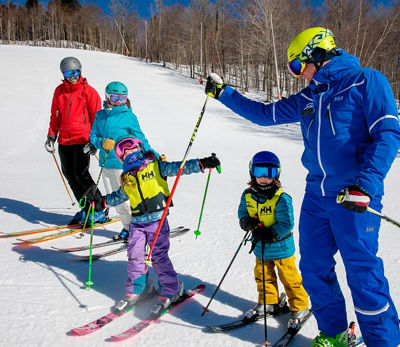 Discover your next trail together
Maximize your family time. No matter your skill level, a private lesson is the perfect way to perfect your technique, build confidence on new terrain, and have fun as a group. Our instructors will help everyone improve their mastery of core skills and build towards more challenging trails side by side.
Build on foundational skills
Improve edging and turning
Master green and blue terrain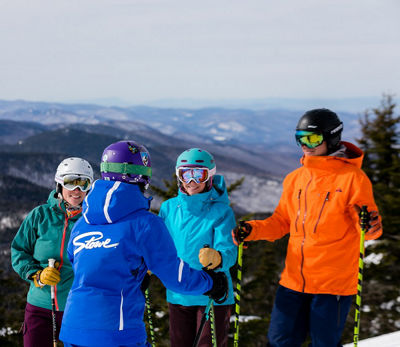 Become a Lifer in No Time
Let's check one off the bucket list! Sick of hanging out in the lodge all day while everyone else has fun? Then take a lesson! Our instructors are experts are teaching the basics to all ages so that you'll be sliding like a lifer in a couple of hours. Pretty soon, you'll forget you've never done this before!
Introduce edging and changing direction
Introduce turning
Master green terrain
Keep Searching
Learn a new sport, improve your technique, or explore new possibilities. At Okemo, with world-class instruction, you learn how to truly explore the mountains. Find the lesson that is a perfect match for you.