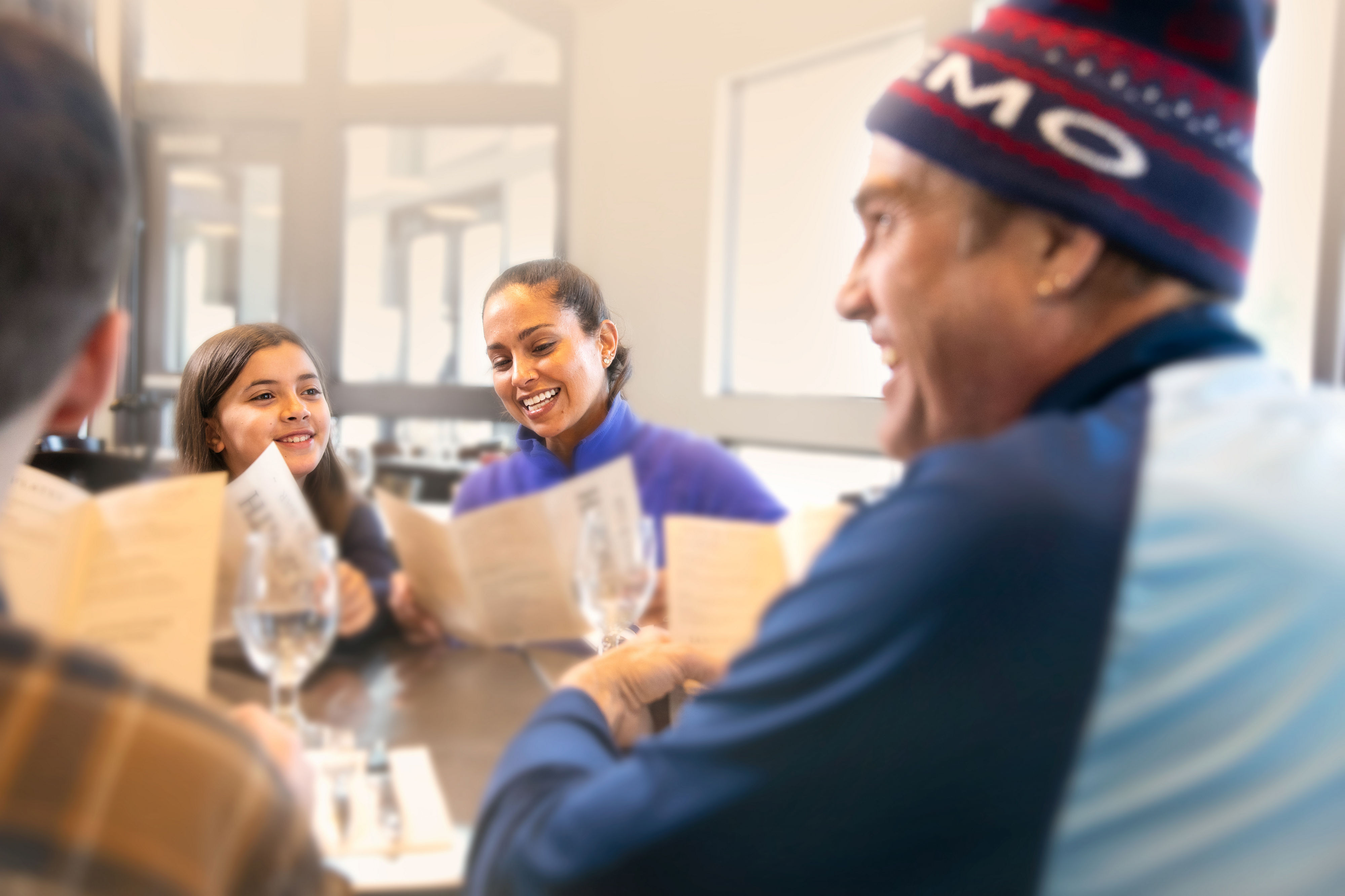 There's something about cheese and skiing that go together. Credit the Swiss, who made fondue and raclette the stalwart meals for apres-ski. Warm cheese, whether served in a fondue with crusty bread to dip into it or melted over potatoes and gherkins (traditional with raclette), is hard to resist after a day on the slopes.
Switzlerland is known for its dairy, its regional cheeses and ski mountains. Vermont is as well. What the two places share in common is a short, vibrant growing season that creates lush, sweet forage for dairy cows and goats, small family farms that put a spin on their own branded cheeses, and a food culture that prizes small-batch, gourmet products. A century ago, nearly every one of Vermont's 251 towns and villages had a cheesemaker, some as many as six. Milk was produced and consumed locally, not shipped. The best way to preserve excess milk during the high-yield summer months was to make, store and age cheese. While many American cheeses came from recipes settlers from Europe brought with them, most of Vermont's artisan cheese recipes were born here.
Vermont may be best known for its largest creamery, Cabot, which is a coop of more than 800 small farms around New England, but there are plenty of small-batch cheesemakers that are worth seeking out, particularly in the area around Okemo.
And cheese touring is a thing in this state, almost as popular as beer tours.
For a list of what's in the area and what creameries are open to visitors (call ahead as hours and opening days do change), visit vtcheese.com, which even has "cheese trail" suggestions. Keep in mind that many of these cheeses you will only find locally as many don't ship out of state.
Crowley Cheese Company, Mount Holly
About 10 miles northwest of Ludlow,
Crowley Cheese Company
has been in business since 1824, starting in the Crowley Farm kitchen in Healdsville. By 1882, Winfield Crowley had moved the operation to the Crowley Cheese Factory and was shipping 35-pound wheels to as far away as Maine and Manhattan. Winfield Crowely's son George, and then his grandson Robert, took over as the generations aged. Then, in 1966 the operation was passed on to their neighbors, the Smith family, who continue to operate it based on the same recipes today.
Crowley cheese is a cheddar, hand-made in small batches from raw milk with no additives or preservatives. Unlike other cheddars, Crowley incorporates a rinse of the cheese curds which makes for a moister, creamier cheddar that melts faster than traditional cheddars do, making it an ideal cheese for a mac'n cheese recipe or cheese puffs and the Crowley website offers recipes for both. You can visit the Mt. Holly Crowley cheese factory and store most days, but it is best to call ahead if you want a tour of the cheese making operation.
Plymouth Artisan Cheese, Plymouth, VT
Plymouth Artisan Cheese has a presidential pedigree. John Coolidge built the first Plymouth cheese factory in 1890, on the Coolidge family homestead, just 10 miles north of Ludlow. The creamery was a way of preserving the extra milk. Coolidge's cheese, dipped in wax to seal it, become popular in Boston and beyond. President Calvin Coolidge would often serve it to guests who visited his Summer White House that he set up in Plymouth in 1924. But when the Depression drove up the price of milk, a supply shortage forced the factory to close and it wasn't revived until the 1960s when Presidebt Coolidge's son John revived the cheesemaking factory. He eventually sold it to the state of Vermont in 1998, with the stipulation that it continue to be used for cheese. In 2009, a young cheesemaker named Jesse Werner stepped up with a proposal to run the cheesemaking. Using the original Coolidge recipe, preserved in wax, and a dedicated herd of Holsteins and Jersey cows as a source for the milk, Werner put Plymouth Cheese back on the map. The operation is still in play at the Calvin Coolidge Historical Site in Plymouth Notch and features a small museum as well as shop where you can buy samples.
Billings Farm & Museum
If you want to see how farm life has evolved over the centuries, visit Billings Farm in Woodstock. In 1871 Frederick Billings set out to make his 270-acre farm a model for sustainable agriculture. It is now a well-kept museum with exhibits on what farm life was like in the late 1800s, a preserved Farm Managers' house and a chance to visit a herd of 40 purebred Jersey dairy cows that produce the Billings Farm Cheese, as well as sheep, goats and pigs. Billings Farm's aged cheddars are made from the Jersey milk but produced offsite at Grafton Village and aged for 60 days and smoked.
There are also a number of noted cheesemakers within an hour's drive of Ludlow that don't allow visits to the cheesemaking operations but where you can buy direct. It's worth a visit to the Consider Bardwell farm in Pawlet to pick up a small wheel of their artisanal, small-batch creamy Pawlet or the soft-ripened Dorset Hidden Star, much of it produced from milk from a special herd of just 14 Jersey cows. There's also a friendly herd of goats you can often pet. Grafton Village, a well-preserved historic village, has been making handmade raw-milk cheeses from cow and sheep milk and ages its cheddars for up to four years. Big Picture Farm in Townshend specializes in goat-milk cheeses, such as its Sonnet and Haiku, alpine-style, raw-milk natural rind tommes, as well as goat-milk caramels.
Produced in partnership with Vermont Ski + Ride Magazine.