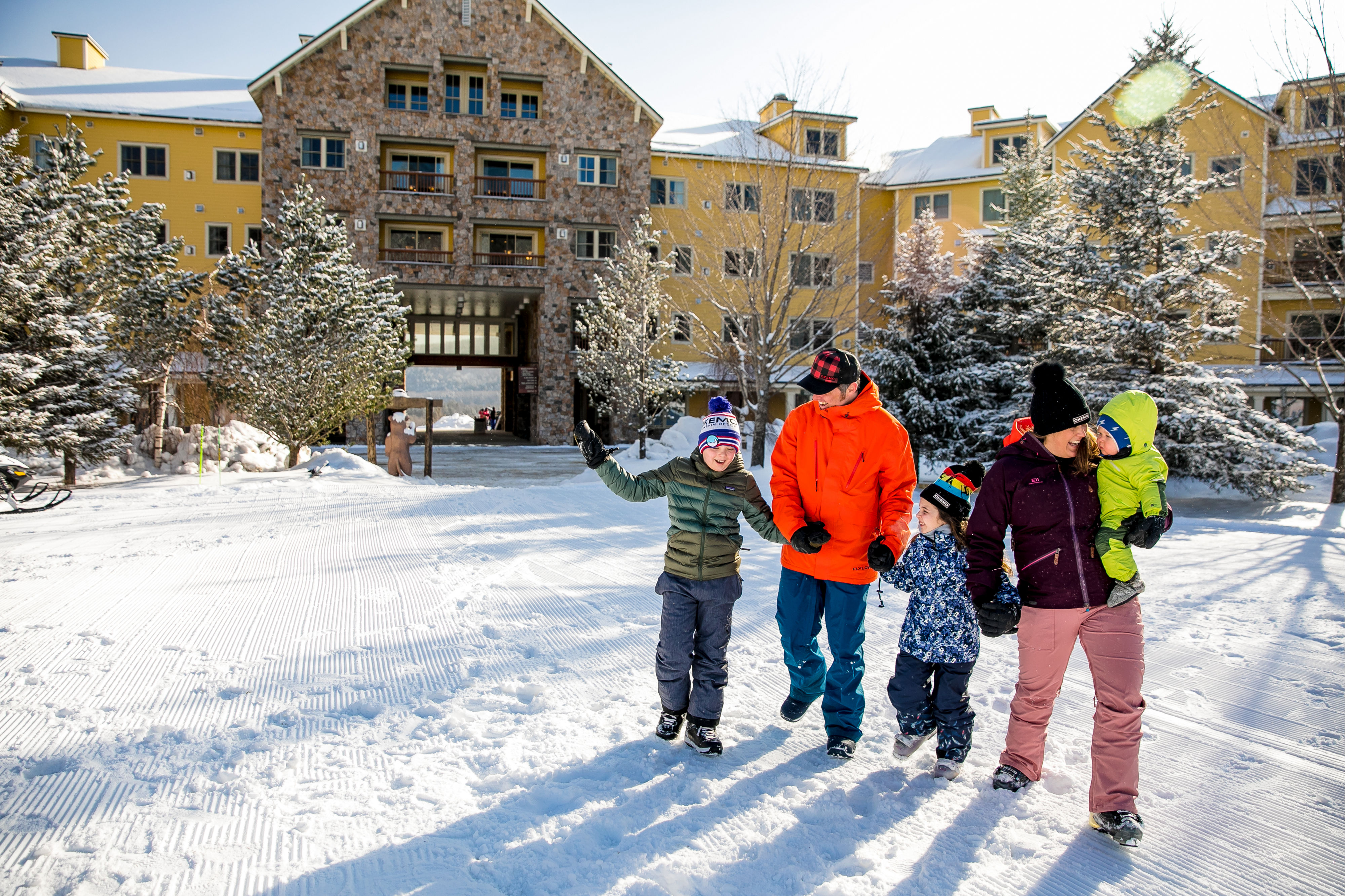 The town of Ludlow and its surrounding area have come a long way since it was first chartered in 1792. From schooling a future U.S. president to launching Okemo Mountain Resort and a small ski area empire, here are some of the high points in Ludlow's ever-evolving history.
Ludlow was originally named after Ludlow, Massachusetts, and chartered in 1792. According to the History of Windsor County, "the first grand list of the town taken in 1792 aggregated £540. In 1789, there were 66 poll taxes paid. There were under cultivation 290 acres of land. There were 42 horses and 17 colts, 29 pairs of oxen, 142 cows over three years of age, and 49 young cattle. The early settlers had five silver watches."
William Jarvis, a merchant and U.S. Consul to Portugal, introduced a Spanish "Merino" breed of sheep to Vermont in the early 1800s. Spain, which had been refusing to export the sheep, relented as Napoleon Bonaparte invaded the country. Jarvis, who settled in Weathersfield, VT. in 1812, saw this as an opportunity to introduce the sheep to America.
In the 1830s, there were, by many estimates close to 1.5 million Merino sheep in Vermont, outnumbering humans nearly 6 to 1. Much of the land had been clearcut and sheep grazed on the rocky soil, penned in by "stone fences" – stone walls that were formed as farmers cleared the landscape.
In the early 1800s Ludlow came to prominence as a mill town, weaving the wool from the Merino sheep that were raised all over Vermont into thick yards of felted fabric, or "beavers." The old mill building at 145 Main Street in Ludlow still stands with its iconic clock tower and is the largest building in the town's National Register Historic District.
In the 1940s Ludlow's woolen mill shipped 10,000 wool blankets to the Queen Mary, which had been converted to carry troops during World War II.
Calvin Coolidge, the 30th president of the United States, was born just 10 miles north of Ludlow in Plymouth Notch, in 1872. A fifth-generation Vermonter, Coolidge grew up on land his family had cleared in the area during the American Revolution. His grandfather owned a general store and his father served in the Vermont House and Senate. Coolidge went to Black River High School in Ludlow and then on to St. Johnsbury Academy and then Amherst College. He became governor of Massachusetts in 1918. Vice-President Coolidge was at the family farmhouse in Plymouth when he learned of President William Harding's death in 1923. The house didn't have a working phone, so news was relayed from the store across the street. Coolidge was later elected president in 1924 and his "summer White House" was in the dance hall above his family's store in Plymouth. You can visit the Coolidge homestead, state park and historical site in Plymouth Notch, which is managed by Vermont State Parks.
The first ski lift in America went in just north of Okemo, in Woodstock, VT, in January 1934. Wallace "Bunny" Bertram, a former captain of the Dartmouth Ski Team put a rope tow up a hill on a Clinton Gilbert's farm off Route 12. Bertram later moved his operation to the other side of the ridgeline, to Hill #6, later known as Suicide. Bertram sold the ski area to Laurance Rockefeller in 1961. The ski area is still owned by the Woodstock Foundation which was established by Mary Rockefeller in 1968.
In 1935, the state of Vermont bought 4,000 acres of timber land for $9,250 and created the Okemo State Forest. The Civilian Conservation Corps went to work building trails, including a 1.75-mile trail on the Healdsville side of Ludlow Mountain. Ludlow's first ski tow was put up by the Okemo Outing Club on a farm north of Lake Rescue in 1938 and it operated until 1943 when it was dismantled and sold.
It wasn't until 1955 that plans took hold to build a ski area on Ludlow Mountain. The Okemo Ski Area opened in January 1956 after an 11-inch snowstorm. Three trails were served by what was the longest Poma lift in the United States at the time.
In 1982, a young couple named Tim and Diane Mueller bought Okemo Mountain Resort after seeing a master plan for development. Over the next 20 years, they invested more than $100 million and added more than 70 new trails, one of the most extensive snowmaking systems in the East, three base villages and a championship 18-hole golf course. The Muellers went on to acquire other ski areas: Mount Sunapee in New Hampshire and Crested Butte in Colorado before selling all three to Vail Resorts.
Produced in partnership with Vermont Ski + Ride Magazine.