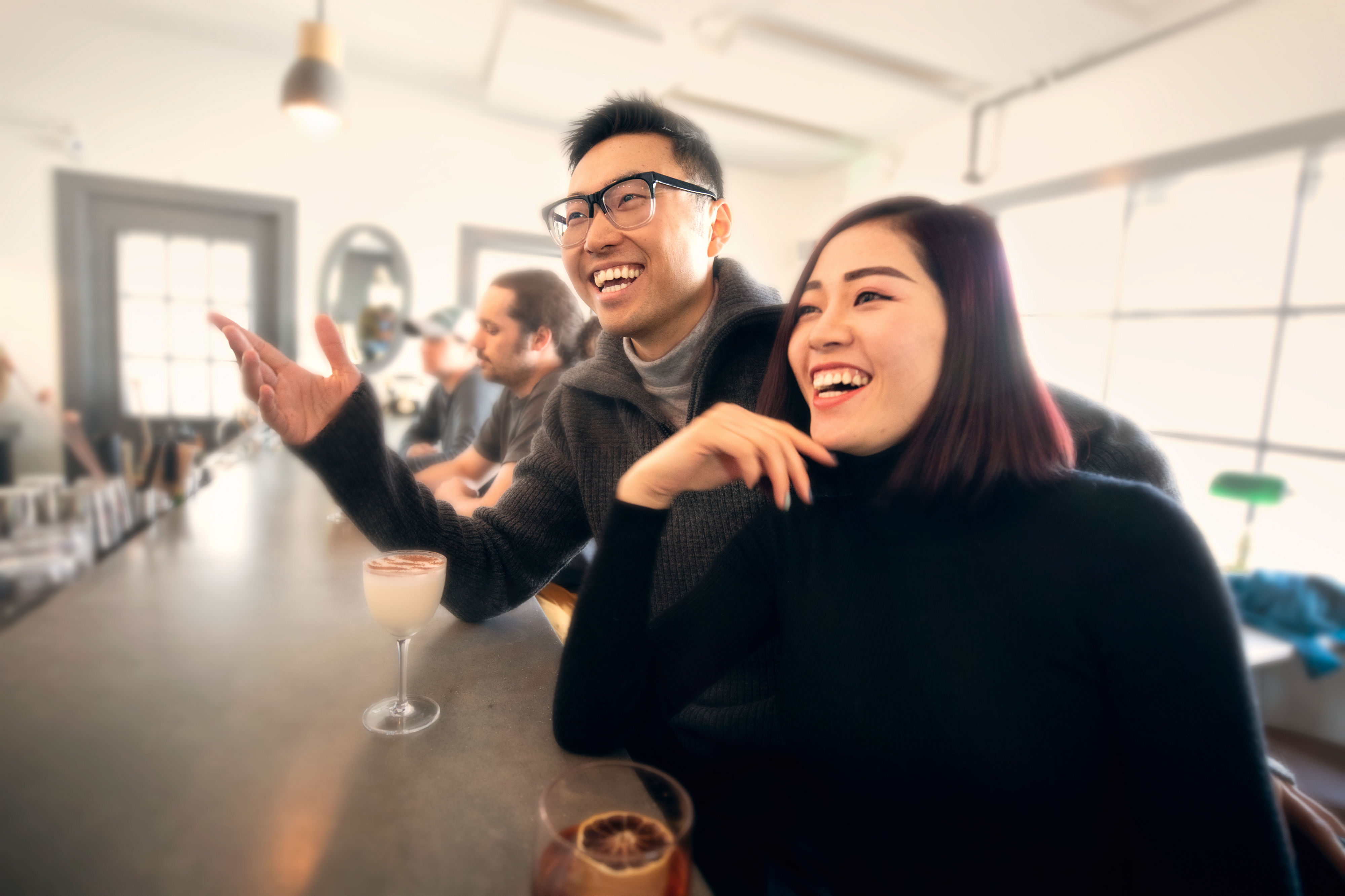 Dine in a "castle," browse a wine list that's been lauded by Wine Spectator or reserve a table at a restaurant that critics have called one of the Top 100 in the country. All of these Ludlow Restaurant options are just a few miles from the slopes of Okemo Mountain Resort.

Great skiing goes hand-in-hand with great food, and you can't go wrong with either in Ludlow. The family-friendly accommodations, pristine ski conditions and array of fun places to eat bring thousands of visitors to the area each year. Here are eight of the most unique restaurants in Ludlow, VT, and the surrounding area.


Best Okemo Restaurant for Wine
If you like a selection of fine wine,
Coleman Brook Tavern
at the base of Jackson Gore at Okemo is for you. It carries around $300,000 worth of inventory on a regular basis and has received Wine Spectator awards for its expansive selection. The restaurant has a revolving farm-to-table menu. Okemo Executive Sous Chef Mark Wiegand oversees the menu and restaurants at all of Okemo's dining spaces. He describes Coleman Brook as an "elevated casual" restaurant. There's jazz playing in the background and a quiet, sit-down atmosphere. "Most of our menu is à la carte" Wiegand says. "We focus on the individual meal, and we've got unique sides to go with it," he says.
Intimate Ludlow, VT, Restaurant
In the village of Ludlow,
The Downtown Grocery
has a quaint, cozy dining space with a simple, well-crafted menu. In 2019, the restaurant was named to the 100 Best Restaurants in America by the food critics of "Us Weekly." The menu highlights Southern cuisine, but it changes frequently; each week the menu might feature a surprisingly delicious new dish. The interior features a unique annex with a glass roof and pine beams. Owners Abby and Rogan Lechthaler focus on quality and use local, house-butchered meats and sustainable seafood. The cocktail menu, in-house mixers and desserts are some of the restaurant's staples. Try the Vermont Honey Apple Crisp Tart for an after-dinner treat. Seating is very limited, and reservations are highly recommended.
Craft Cocktails and Local Fare
What started as a hip hostel in Ludlow has morphed into a charming hotel and restaurant (
Homestyle Hotel
) with a motel and hip bar,
Main + Mountain
, across the street. Homestyle features cool music, unique craft cocktails and top-notch food on Thursday through Sunday nights only. No wonder there's usually a long waiting list on Resy. The dining spaces are also unique, with both a traditional dining hall and private dining areas available. The private dining rooms, for an extra charge, can accommodate parties of two to 12 people and each comes with its own bathroom. The menu plays up local ingredients in dishes such as Ricotta Cavatelli with house-made Italian sausage, butterflied shrimp and broccolini. Many items on the dinner menu are meant to be shared plates for all to enjoy, like Housemade Roasted Tomato Focaccia Bread. Order multiple items and enjoy one after the other as each comes out of the kitchen. Directly across the street from Homestyle, Main + Mountain, a sister restaurant, has a wide selection of drinks and snacks.
Best Breakfast Restaurant in Ludlow, VT
If you like breakfast,
The Hatchery
, located in Ludlow village, serves scratch-made breakfast and lunch all day, every day. The restaurant is small and quaint with country-style proportions. The Hatchery is known for its combination of breakfast staples, like cinnamon bun French toast. Also try the Home Fries Poutine and the Bacon Bloody Mary. The Hatchery is an ideal place to go to get fueled up
before hitting the slopes
.
A Must-Visit Okemo Tradition
Harry's Cafe
in Mount Holly, about five miles from Okemo, has been one of the most popular restaurants in the area since 1989. Owners Trip and Debra Pearce call themselves farmers by day and restaurateurs by night and have cultivated more than 300 blueberry bushes and 20 fruit-bearing trees whose fruits often appear on the menu. The menu features local, organic produce and "farm-to-mouth-" style dishes. There is a large selection of menu items for kids. For adults, the pad Thai is one of the most popular plates on the menu.
Most Unique Architecture and Atmosphere
The Castle Hill Resort in Proctorsville, six miles from Ludlow, can't be beat for fine dining in an elegant setting. The main building, the "Castle" was once the home of Governor Allen Fletcher. It was built in 1905 with glistening gneiss stone on the exterior, which was quarried on-site. The inside features warm California redwood paneling. Today, the building maintains much of its original architecture and Old-World charm. The dining room is lit by candles and has an old grandfather clock chiming in the background with classic piano music playing.
The Castle
provides a truly intimate, elegant atmosphere. It features French-influenced American cuisine and uses fresh, local ingredients. The three-course menu changes with the seasons and might include a dish such as cedar-plank salmon with lobster risotto or a grilled filet mignon topped with Vermont blue cheese.
Best Weston, VT, Restaurant
The Hub at Weston
, about 11 miles from Okemo, serves delicious, creative and locally sourced food in a comfortable atmosphere. The restaurant is in an 1860 farmhouse, once occupied by a variety of prominent families through the years. The Hub maintains its family-friendly environment today and serves local food, ranging from native trout to native veal. It has just 27 seats, creating a unique, intimate dining experience for dinner and a fun place for Sunday brunch. For brunch, try the Hub Pulled Pork — maple barbeque pork served with a bun — a menu item favorite. Afterward, walk around gorgeous Weston, known for its historic, picturesque charm. The town green has a gazebo, perfect for photo ops. Also check out the waterfall at the Old Mill Museum and an old parish church that dates back to 1832.
Best Restaurant with Ice Cream and Entertainment
Named after Mildred Orton, one of the founders of Vermont Country Store,
Mildred's Grille and Dairy Bar
has home-cooked food with locally sourced ingredients, and everything is made to order. Try the delicious gooey mac and cheese, which is one of the most popular menu items, or the burgers. Mildred's is in Rockingham, about 22 miles from Okemo and sits just off the interstate. It's part of the Vermont Country Store, one of New England's most famous general stores. The Vermont Country Store has old-fashioned toys galore for kids as well as old-fashioned candy, a wide selection of Vermont cheeses and crackers, beauty products, bedding and clothing. Everything at the Vermont Country Store is hands-on with open bottles and samples, providing hours of fun for kids and adults of all ages.