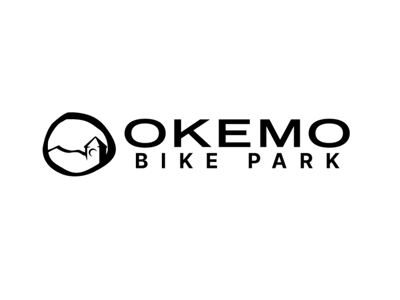 Okemo Bike Park
Okemo Bike Park will be open this summer for lift-served downhill biking and camps. The Bike Park will operate from the Sugarhouse Lodge across from the Sunburst Six lift and variety of progressive terrain will be open on the lower mountain served by the South Ridge Quad A lift. Please note: Due to ongoing lift improvement project this summer, the summit trails Scrambler and Shake and Bake will not be open. There will be no lift service for mountain bikes to the summit.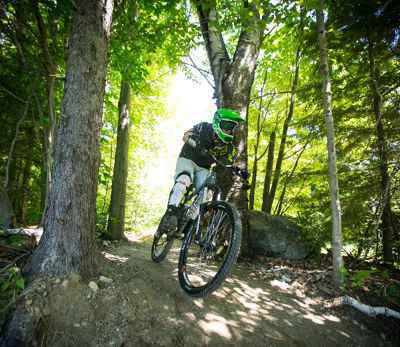 Three Mountain Bike Pass
Ride three mountain bike parks for the price of one. The Three Mountain Bike Pass gives you unlimited access to the Okemo, Mount Snow, and Mount Sunapee Bike Parks. Plus, get unlimited scenic lift rides at Okemo.
Buy Pass
Three Mountain Bike Pass , opens in a new window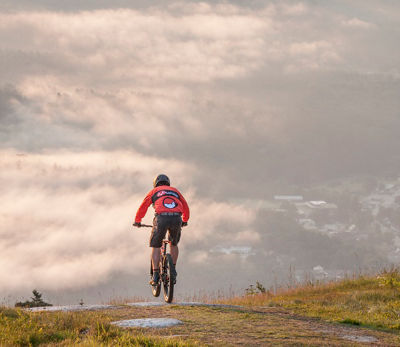 Bike Park Tickets
Ride for a single day, weekend or long-weekend.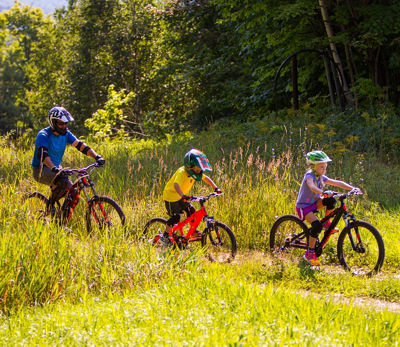 Bike Park Camps
Our instructor-led camps teach MTB fundamentals and skills to build confidence and progression.
Book Now
Bike Park Camps , opens in a new window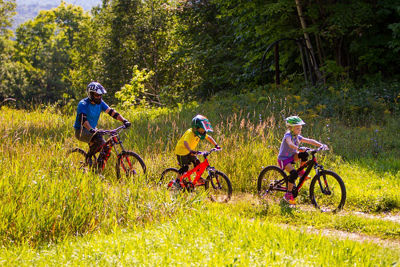 The Bike Park
Where: Mountain Bike access this season will be operating out of the Sugarhouse Lodge. Drive up Mountain Road when you arrive at the Clock Tower base and just past the Sunburst Six lift on the right will be the lodge, bike park, and bike shop.
Trails: Okemo Bike Park still offers its flow and progression trails which are accessed from the South Ridge Quad A. The trails from the top of Quad A are flowing descents that move through open terrain and pockets of forest, while rolling across the naturally undulating terrain. These trails are fun for a variety of riders and can be ridden on all types of mountain bikes, allowing novice riders an introduction to mountain biking and advanced riders fun descents and a taste of things to come.
Hours of Operation:
June 16 to September 5, 2022: Thursday to Monday, 10am to 5pm.
September 10 to October 10, 2022: Saturday & Sunday only plus Monday October 10 (Indigenous People's Day), 10am to 5pm.
All participants must sign an Express Assumption of Risk Agreement prior to participation. Minors under 18 will require a parent's signature.
Bike Park Map