Coleman Brook Mining Company
It's like panning for gold! Purchase a bag of mining rough and then head for the sluice, where you will use a screen tray and water flowing through the sluice to reveal sparkling gems and minerals. You may discover garnets, rose quartz, fool's gold, emeralds, aquamarines and many other beautiful stones and use the identification charts to accurately identify exactly what you have found.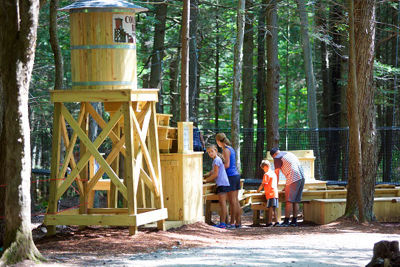 Additional Info
All the treasures you find are yours to take home!
Hours
June 16 to September 5, 2022: Thursday to Monday, 10am to 5pm.
September 10 to October 10, 2022: Saturday & Sunday only plus Monday October 10 (Indigenous People's Day), 10am to 5pm.
5lb bucket of mining rough: $15